Text / Publication


Folium #1 (2019)

Folium is a publishing platform initiating research and discussion to facilitate the production of new work and printed material.

From forensic printing and leaked documents to the cinematic viewer becoming a performer, books become bodies and physical structures become sound.

A collaborative publication featuring works by:

Jamie Smyth - Alexandra Davenport - Tuomas Kortteinen - Sanket Ghatalia - Adam Hines-Green - Hannah Fletcher - Sofie Cato Maas/Edgar Pera - Ben McDonnell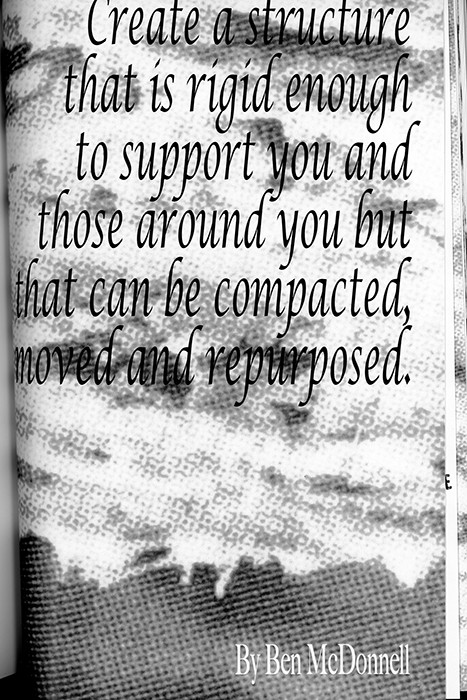 Capítulo I (2019)

Exhibition Catalogue

The exhibition Capítulo I, curated by PADA in collaboration with the Barreiro City Hall, catalogs the history of the first 6 months of artistic residences within the industrial zone of Barreiro.

The show acts as an archive, presenting the various artists who have been working at PADA, and registers the activity of the project up to the present. The exhibition features painting, sculpture, film

and site-specific installations, as well as documentation of research and exploration of the history of the industrial past, in collaboration with Baia do Tejo Industrial Museum.

Presenting works by national and international artists, contemporary relics from within the industrial zone, and documentation of the first six months of PADA studios in Barreiro.

Artists:

Alice Senescall Anna Jung Seo Anna Berger Ben McDonnell Bence Magyarlaki Benjamin Deakin Ben Redgrove Christopher Dickson Daniel Langevin Darren O'Brien Diana Cerezino Diogo da Cruz Diogo Moniz Divine Southgate-Smith Ellie Gordon Emilie Peyre Smith Emma Hornsby Estação Sul e Sueste Evan Thomas Evy Jokhova Fiona Grady Holly MacKinnon Inês Zenha Jorge Santos Lea Renee Vajda Maj-Gret Gaupas Maria Sassetti Mia Dudek Miranda Cleary Rebecca Byrne Rebecca Guez Ricardo Guerreiro Roulotte- Projetos Artisticos Scott McCracken Scott Miles SPA Thyra Dragseth Tim Ralston Tito Chambino







Sculptorvox (2018 Urban Fugitive ltd)
Volume 1 : Geometry of Nothing

A mark, a movement, a line, an image, a shape, a moulded form, a broken item, a dismantled mechanism, a placed object…there are endless possibilities. This publication sets out to blur the edges of what it is to work in three dimensions, while resisting notions of more traditional dividing principles used to define artistic output. Volume1: Geometry of Nothing sets out to demonstrate that there exists a grey area of creative influx – a potential in-between things – where there appears, at first glance…to be nothing.

Contributors

Frederic Bigras-Burragano, Laura Davidson, Jesse Draxler, Alex Baddeley, Thomas Royez, Jeannie Driver, James Smith, Rebecca Partridge, Neil Armstrong, Mark Leahy, Elisavet Kalpaxi, Mark Osborne, J Masson, James Steventon, Chelsea Pettitt, Benjamin McDonnell, Charlie Hurcombe and Daniel Dytrych.